Diamond Tail Ranch 2016 Power Genetics Sale
We are very excited about this year's bulls. We think this is a great class of bulls to choose from.
We have changed the online bidding process for our buyers to make things much easier. The sale is now fully online and bids are posted in real time. The bidding will open February 15th and close on February 22nd.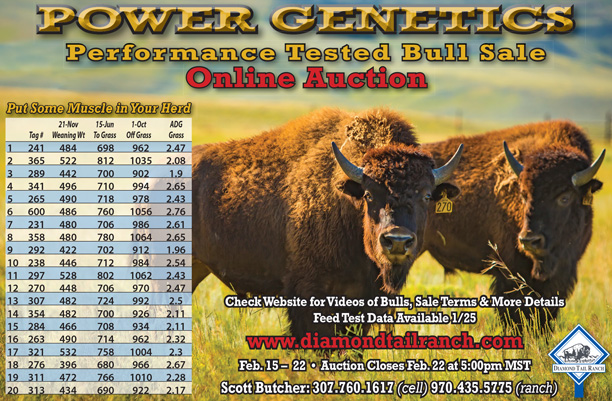 – Diamond Tail Ranch