Diamond Tail Ranch
Summer Ranch Employment 2021
For Summer Ranch Job opportunities Click Here to send us an email.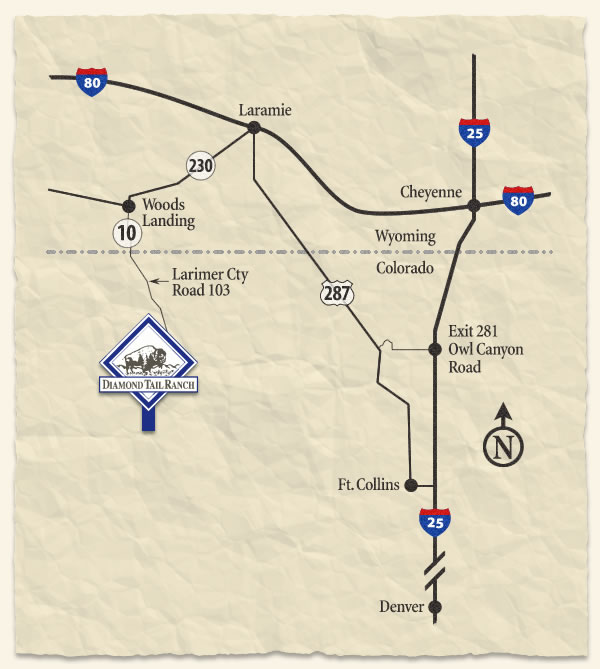 20579 North County Road 103
Glendevey Colorado Route
Jelm, WY 82063
Directions
From Denver drive north on I-25, past Ft. Collins, to Exit 281, Owl Canyon Road. Drive West on Owl Canyon Road to US Hwy 287. Turn right (north) on 287 to Laramie, Wyoming. Take Wyoming Hwy 230 (Snowy Range Road) west to Woods Landing. Turn left (south) onto Wyoming Hwy 10. The ranch is approximately 21 miles south of Woods Landing - 10 miles paved in Wyoming, and 11 miles of gravel road in Colorado. Look for our ranch sign and entrance on your right 1 mile south of the Four Corners intersection. Ranch Office and Headquarters are at the bottom of the driveway on the right.